About Medical Travel Companions
"Helping people achieve their travel dreams for both short or long journeys"
Singapore Airlines has partnered with Medical Travel Companions to offer a premium service that creates independence for customers who love to travel. This exclusive service is the first of its kind and will positively transform the travel experience for customers who require assistance on our flights or "transit care" in the terminals.
Enquire Now
Anticipated Travel Dates:
I have read and accept the "Terms of the Agreement & Conditions" and "Privacy Policy" as on below links
In the event of conflict between the terms of the English and version in other languages of the Terms and Conditions, the English version shall prevail.
GOLD
- from: 450 per 4hrs plus expenses (airport charges, travel & other)
(Either: AUD$, USD$, EUR€ or GBP£ depending on country of origin. Please refer below Terms & Conditions for matrix)
Local "Concierge" and "Transit Care" with a qualified companion for: airport meet & transit assist or local city guide.
Companions are matched to the customer requirements at either end of travel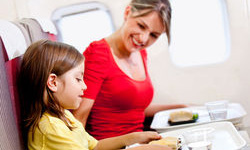 DIAMOND
- from: 790 per day
(Either: AUD$, USD$, EUR€ or GBP£ depending on country of origin. Please refer below Terms & Conditions for matrix)
Travel Nanny or Nurse support for the entire journey
Support for individuals, families or groups
Assistance with mobilisation, meals, customs and immigration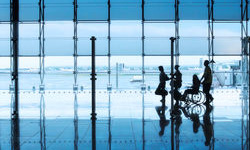 PLATINUM
- from: 1500 per day
(Either: AUD$, USD$, EUR€ or GBP£ depending on country of origin. Please refer below Terms & Conditions for matrix)
Registered Nurse or Paramedic for the entire journey
For clients with higher level medical needs, observations, medical delivery, wound or device management
PLATINUM PLUS
- from: 2900 per day
(Either: AUD$, USD$, EUR€ or GBP£ depending on country of origin. Please refer below Terms & Conditions for matrix)
Intensive Care Paramedic or Doctor for the entire journey
Ideal for clients with higher level medical needs, observations
Medical delivery, wound or device management
Full concierge service incorporated